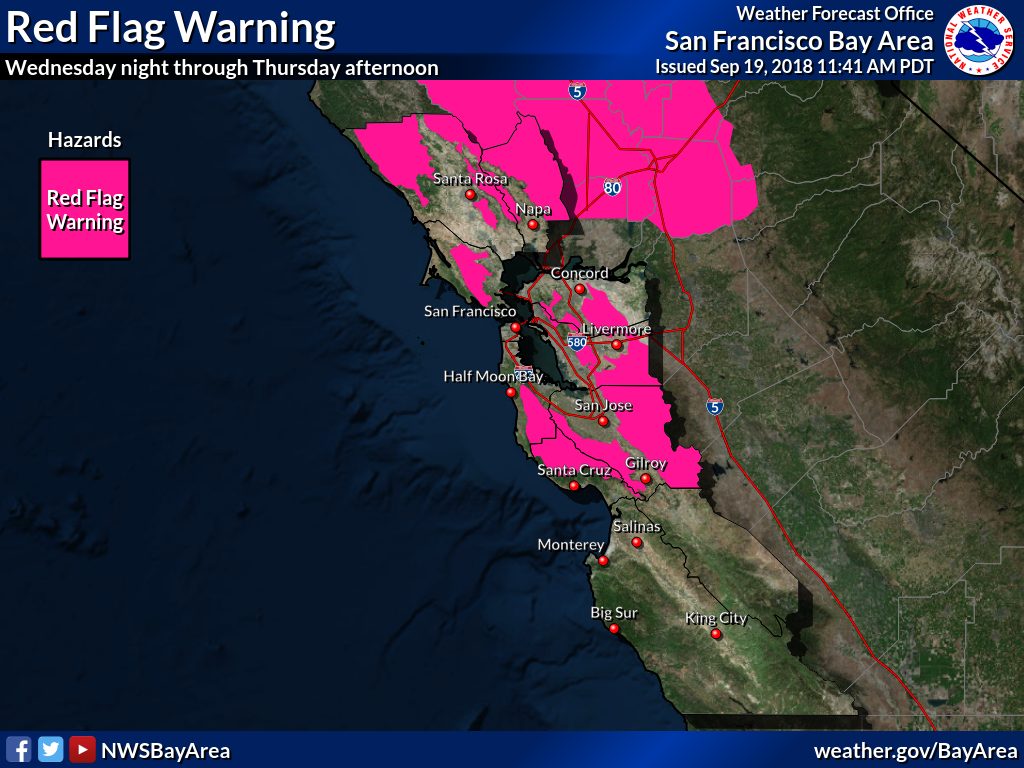 September 19, 2018
Warning to remain in place until Thursday afternoon.
Marin County, CA -- The National Weather Service has issued a Red Flag Warning for the North Bay Mountains and other parts of the Bay Area, which is in effect from 11 PM this evening to 5 PM Thursday, September 20. This supersedes the Fire Weather Watch that was previously in effect.
A Red Flag Warning means that critical fire weather conditions are expected during this time frame with a combination of strong off shore winds with gusts to 35 miles per hour and low relative humidity ranging from 25-35 percent.
The affected area includes higher terrain areas of Marin, Napa, Sonoma counties. The concerns of this weather system are that fires that develop will likely spread rapidly.
The following land use restrictions are in effect for the Marin Municipal Water District, Mount Tamalpais State Park, Marin Open Space, and The Point Reyes National Seashore during the Red Flag conditions.