Kentfield Fire Station 17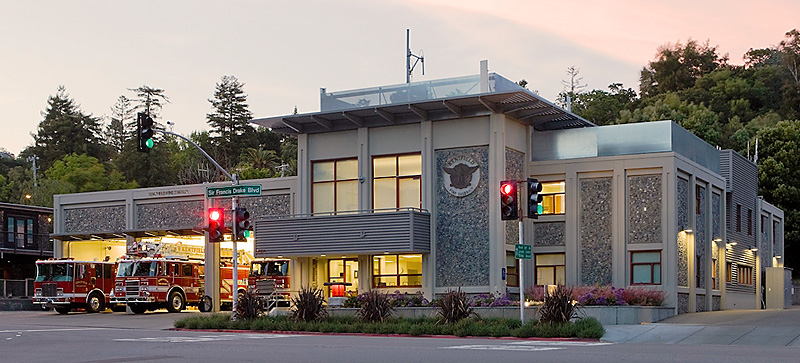 Kentfield's retrofitted and remodeled fire station opened for service in October 2009.
Operations personnel worked out of the Town of Ross fire station for 14 months during the renovation, while contractor Sequoia Pacific Builders of Roseville remodeled, strengthened and added 1200 square feet to Kentfield's fire station. The renovation also included new workspaces, a conference room, dormitories and bathrooms, apparatus bay doors and an elevator, all built to meet requirements of the Americans with Disabilities Act.
The seismic and safety retrofit included electrical and mechanical upgrades to modern standards, as well as cosmetic changes and communications upgrades.
Don Dommer Associates of Oakland was the architect and Mack5 of Emeryville provided construction management services.
The final cost of $4.2 million was $275,000 under the approved budget. Funding was provided through district reserves and a loan. No additional taxes, bonds or levies were required.