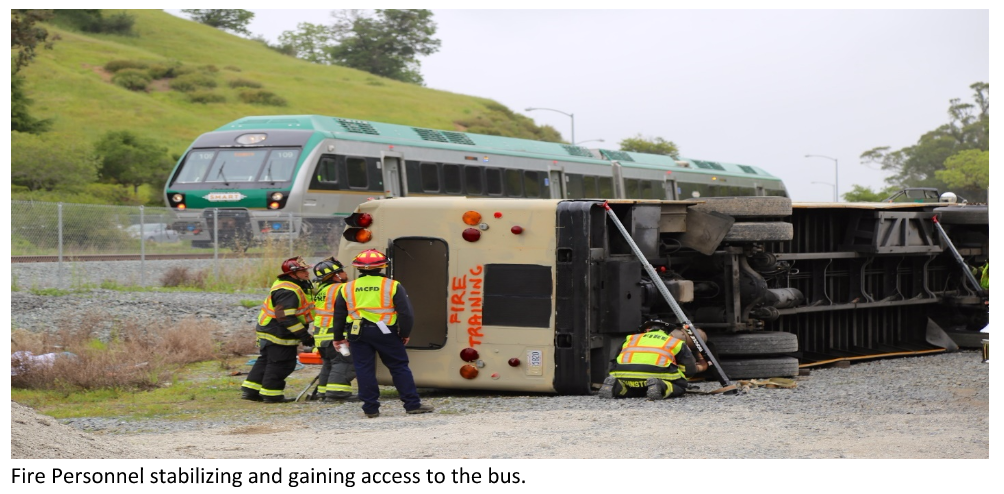 On April 26, 2017, multiple Marin County public safety agencies conducted a training exercise simulating a SMART train accident in Marin County. Kentfield Fire District was just one of the 12 Marin Fire Agencies that participated in the exercise.
The collaboration among all the agencies involved in this exercise was outstanding. No matter what patch was on their shoulder or emblem on the door, they worked together to meet the set objectives. Marin County residents should feel comfort knowing that when an emergency event occurs in Marin the public safety personnel responding are competent and well trained.
Below is a link to a local production that covered this SMART Drill.